Welcome to the Mendham Borough
Recreation Department Home Page

We are committed to supporting the highest quality of activities for Mendham Borough residents.
Recreation Office Hours:
MONDAY

all day

9:00-4:30

TUESDAY

mornings

9:00-1:00

WEDNESDAY

all day

9:00-4:30

THURSDAY

mornings

9:00-1:00

FRIDAY

afternoons

12:00-4:30
Labor Day Parade!
Sept 2nd at W Main St & Mountain Av!
The parade will begin promptly at 10:00am
<<<< <<
2019 Field Allocations are posted
and can be found in the Forms Center
Borough Park

Doubleday Field

Borough Park

Elliott Field

Borough Park

Lenape Field

Borough Park

Firehouse Turf Courts (2)

Borough Park

Tennis Courts (2)

Franklin Field

Westfield

Pastime Field

OPEN

OPEN

OPEN

OPEN *

CLOSED **

OPEN

OPEN

OPEN
* Please note that the artificial turf courts have re-opened with the new safety netting installed. If a ball should go on the roof DO NOT GET IT YOURSELF. Call DPW at 973-543-6535 and THEY will retrieve your ball for you. If Recreation receives any more reports of people on the roof, the courts will be closed indefinitely. Please enjoy responsibly.
** Please note that the process for the complete reconstruction of the tennis courts at the corner of Park & Orchard has begun. The Borough Mayor & Council have already approved funding for the complete reconstruction. Bid specs are complete and have been submitted to the Morric County Soil Conservation District for approval. The bid opening date will be announced to the public by September. Please check back here for updates and we thank you for your patience.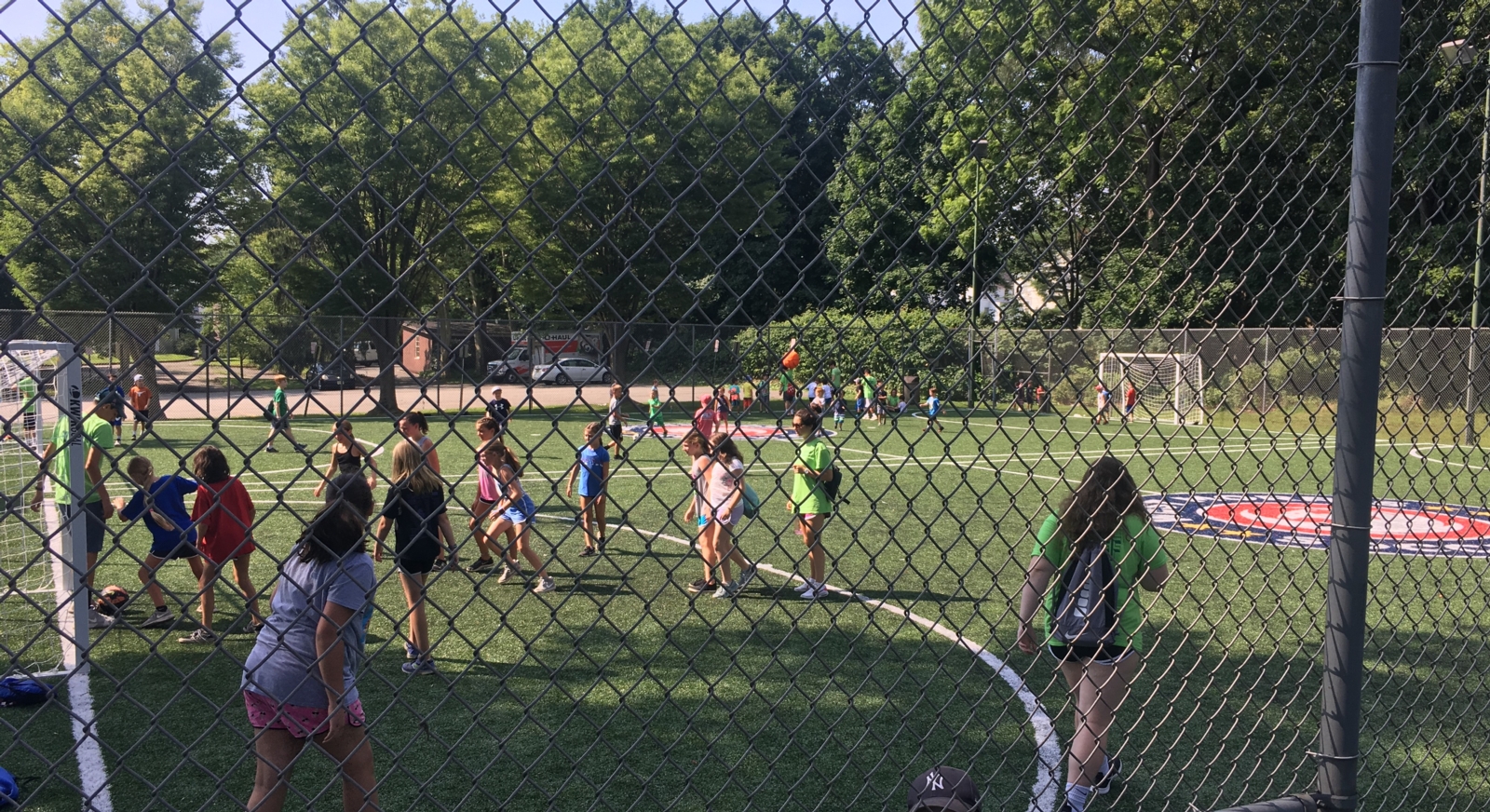 visit our new Firehouse Turf Courts (donated by the West Morris Soccer Club!)
<<<< <<
For all Recreation Information contact:
Bruce DiBisceglie, Director of Recreation
6 West Main Street, Mendham, NJ 07945
bdibisceglie@mendhamnj.org 973-543-7152 x19
Karen Orgera, Secretary: 973-543-7152 x10
Recreation Fax: 973-543-2290

Recreation Department meetings held the 3rd Thursday of each month at the Garabrant Center @ 7:30pm (please check the Borough calendar for updates)

your Recreation representatives: Bruce DiBisceglie (Director), Ned Panfile, Kevin Lanahan, Melissa Wojcik, Bud Murphy, Tim McChesney, Dianne Ackerman & Stephanie Fourie
Jennifer McManus (student rep), Chayil Silva (student rep) & Councilman Steve Andrew.

to subscribe to Borough Recreation event alerts via e-mail: http://groups.yahoo.com/group/mendhamnjrec


rec⋅re⋅a⋅tion [rek-ree-ey-shuhn] - noun: a pastime, diversion, exercise, or other resource affording relaxation and enjoyment.