Carbon Monoxide Detectors Guidelines
Page Navigation

Close
Carbon Monoxide Detectors Guidelines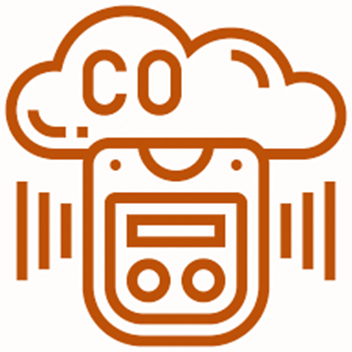 NJ REGULATIONS & GUIDELINES
Per the N.J.A.C. 5:70-4.19, effective April 7, 2003, Carbon Monoxide (CO2) Detectors are required for all residential occupancies.

CO2 Detectors shall be installed in all dwelling units within 10 feet of any sleeping area.

The New Jersey State law requires that any existing dwelling, that contains a fuel burning appliance, fireplace, woodstove, or having an attached garage, that undergoes a repair, renovation, alteration, addition or installation of equipment that requires a permit, be equipped with a CO2 Detector.

No additional permit is required for CO2 Detector installation, unless the detector is permanently connected to the dwelling unit's electrical wiring.

C02 Detectors are available at most hardware stores, home centers, department stores and discount stores.

CO2 Detectors cost approximately $20.00-$100.00. Combination Smoke & CO2 Detectors are also available and cost approximately $50.00-$80.00.

Detectors may be battery operated, plug-in, or hard-wired with battery back-up.

Detectors must be installed (if not already) before scheduling any final inspections.

Bedrooms being altered, renovated or newly created have additional smoke detector requirements.