Recycling Programs~Events
Page Navigation


CURBSIDE RECYLING PROGRAM
PICK-UP EVERY THURSDAY
Thursday Holiday Pick-up Schedule is ---FRIDAY
RECYCLING CAN BE PUT OUT WEDNESDAY NIGHT
OR NO LATER THAN 6:00AM THURSDAY MORNING
RECYCLING-BULK-BRUSH-HAZARDOUS & SOLID WASTE GUIDE
Do you have questions about recycling, bulk, brush, hazardous waste and more?

The Guide is full or information and answers to many frequently asked questions.

Recyling Program Personnel

Certfied Recyling (CRP) & Sustainable Resource Management Professional (SRMP).

Carolynn Bud, Borough Clerk

Certified Clean Communities Coordinator

Deborah Holly, DPW Administrative Assistant
THE BOROUGH OF MENDHAM RECYCLE COACH WEBSITE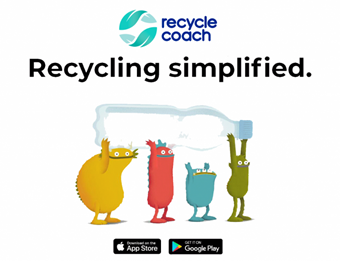 Download the app from either the Apple Store or Google Play

The Recycle Coach Phone App connects residents and is a one stop shop for the Borough's local Recycling & Bulk Pick-up Program information.

Pick up dates

Drop off events

Schedule changes

What items are/aren't recyclable.

Have a question about what is acceptable for curbside bulk trash collection, Recycle Coach can help with that.

Recycle Coach can answer your questions about how to recycle or dispose of various items.

Learn tips for how to be a more effective recycler and keep the recycling steam flowing with acceptable items.

Questions, please contact Public Works at 973-543-6535 or dpw@mendhamnj.org.
CURBSIDE SINGLE STREAM RECYCLING PICK-UP GUIDELINES
Place materials at curbside the night before collection day.

All containers should have lids and handles.

RECYCLING WILL NOT BE PICKED UP IF IT IS IN PLASTIC BAGS.

Recycling containers must not exceed 50 lbs in weight.

Containers are picked-up manually, mandating the weight limit of 50 lbs.

Please use multiple containers if you have over 50 lbs of recycling for pick-up.

Containers should be no larger than 50 gallons.

Labeling containers is suggested to identify the container as recyclable material.

Recycling labels are available at the Phoenix House, Public Works and Mendham Borough Library
If you have questions concerns (or complements) please call he DPW at 973-543-6563.
If you have a problem with your recycling pick-up please call DWP no later than 10:00AM the next day to resolve issues quickly.
Blue Diamond Disposal Inc is the Borough of Mendham contracted recycling provider.
Tel: 973-598-9800 Fax: 973-598-9900
ACCEPTABLE FOR RECYCLING
Cans

Aluminum (soda) and tin/steel (tuna) food and beverage cans.

Remove lids and rinse clean. No paint/aerosol cans, pie plates or aluminum foil.

Cardboard and Chipboard

All corrugated paper materials, chipboard, cereal boxes, pizza boxes (only if free of oil stains, otherwise garbage), gift boxes, etc.

Glass

Clear, green/blue & brown beverage and food containers.

No drinking glasses, ceramic dinnerware, crystal, light bulbs, plate, window glass, mirrors or lab (test tubes) glass.

Remove caps and neck rings; rinse clean.

Mixed Paper

Newspapers, junk mail, telephone directories, catalogs, magazines, used paper, etc.

Plastic Containers

All plastic coded #1, 2 and 5 are accepted.

This includes margarine tubs, yogurt containers, juice cartons, water bottles and more containers.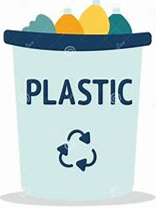 Plastic #1 (PETE) Food/Beverage Containers
Empty, rinse and commingle with recyclable mix.
Do not put caps/lids back onto containers.
Put caps/lids into the garbage.

Plastic #2 (HDPE) Bottles
Empty, rinse and commingle with recyclable mix.
Do not put caps/lids back onto bottles.
Put caps/lids into the garbage.

Plastic #5 (PP) Food/Beverage Containers
Empty, rinse and commingle with recyclable mix.
Do not put caps/lids back onto containers.
Put caps/lids into the garbage.
Shredded Paper

If recycling shredded paper, the shredded paper must be put into a translucent or clear plastic bag and the bag must be tied closed.
NOT ACCEPTABLE FOR RECYCLING
The majority of materials not accepted for curbside recycling can be taken to the Mt. Olive Transfer Station on Gold Mine Road.
Petrochemical Containers

Containers that previously held petrochemicals or hazardous materials.

Motor oil and antifreeze bottles are not allowed.

​​​​P

lastic Bags

Plastic bags of all types are not allowed.

Plastics Not Allowed
Poly(vinyl chloride)

Pipes, shower curtains, meat wraps, cooking oil bottles, baby bottle nipples, shrink wrap, clear medical tubing, seat covers, coffee containers.

Plastic #4 (LDPE) Food/Beverage Containers
Polystyrene

Coffee cups, disposable cutlery and cups (clear and colored), bakery shells, meat trays, "cheap" hubcaps, packing peanuts, Styrofoam insulation.
NON-RECYCLABLES TO BE DISPOSED OF IN YOUR REGULAR TRASH
Plastics coded #3, 4, 6 and 7 can be disposed of in the trash.

alkaline batteries

window glass

mirrors

vases

ceramics

dishes

flower pots

beer & wine caps

drinking glasses

light bulbs

headlights

aluminum foil

pie plates

oven cookware

Styrofoam

plastic #3, 4, 6 and 7

plastic bags

motor oil containers

antifreeze containers

gasoline containers

kerosene containers

latex paint

The following types of containers must be completely empty before being disposed of in your regular trash.

motor oil

antifreeze

gasoline

kerosene

latex paint
TYVEK ENVELOPE RECYCLING
Ever wonder if a Tyvek envelope can be recycling? The answer is yes, but some things you should know:
Tyvek envelopes should not be throw in with your single stream recycling!

Tyvek enveolpes should not be recycled with plastic bags at your local grocery store or store the collects used plastic bags.

Dupont, a manufacturer of Tyvek, does recycle the envelopes! Please click here for more informaiton.

​​​​​​

Tyvek envelopes are strong plastic type envelopes that do not easily rip, they may look simiar to the below.