Appliance Recycling
Page Navigation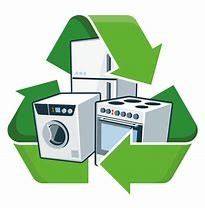 APPLIANCE RECYCLING
WANT TO DISPOSE OF A WORKING FRIDGE OR FREEZER?
Get $50 from JCP&L When You Recycle a Working Fridge or Freezer

Schedule your pick up online by visiting

Appliance Recycling (firstenergycorp.com)

, or call 1-888-740-8005

JCP&L will collect your working fridge or freezer from inside your home and responsibly recycle it.

You'll get $50 and save money on your electric bill.

Must be a current JCP&L customer.
There are rebates through New Jersey's Clean Energy Program for recycling your old, WORKING, refrigerator, freezer, washer, dryer, central air conditioner, ductless mini-split A/C system, water heater, air to air heat pump, furnace, discontinued Energy Star lighting.