Our Borough Tax Collector, Thomas M. Hespe is located at:

Bowers Building
6 W. Main St.
Mendham, NJ 07945:
The Tax Collector can be reached by email at
borotax@mendhamnj.org

Deputy Tax Collector, Hours:
Monday &Wednesday 9:00am-4:30pm
Tuesday & Thursday 9:00am-1:00pm
Friday 12:30pm-4:30pm

Contact Information:
(973) 543-7152, ext. 10
korgera@mendhamnj.org


ONLINE TAX LOOK UP:
PAY YOUR PROPERTY TAXES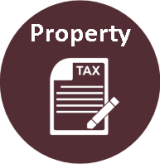 New Veterans Income Tax Exemption
Effective for tax years beginning on or after January 1, 2017, an additional personal exemption of $3,000 is available for veterans. Those who have been honorably discharged from or released under honorable circumstances from active duty in the Armed Forces of the United States, a reserve component thereof, or the National Guard of New Jersey in a federal active duty status, by the last day of the tax year are eligible. Your spouse (or civil union partner) is also eligible for an exemption if he or she is a veteran and meets the criteria.
This exemption is in addition to any other exemptions you are entitled to claim and is available on both the resident and nonresident returns. You cannot claim this exemption for a domestic partner or for your dependents.
In order to apply for the veterans deduction you will need to:
· Complete the Veterans Income Tax Exemption Submission form (click here)
· Mail the completed form, along with your DD-214, to:
The New Jersey Division of Taxation
Veteran Exemption
PO Box 440
Trenton, NJ 08646-0440
· You may also fax your completed form and discharge document to: 609-633-8427
The United States National Archives and Records Administration can assist with obtaining a copy of your DD-214. Once complete, keep a copy of your application form for your tax records. You will need this to complete your tax return.
Municipal Tax Collectors are licensed officials, governed by the New Jersey Division of Local Government and regulated by New Jersey State Statutes. The general duties of the Tax Office are to collect revenues (taxes) to fund local schools, municipalities and county governments. Specific functions include collection of taxes, generation of tax bills, enforcement through penalties and interest, redemption of tax liens, tax sales and financial reporting.
Property Tax Relief for Seniors
Filing deadline for Senior Freeze is November 2, 2020.
People who have already been in the program received their 2019 PTR-2 forms back in February. Forms needed to be certified by the local tax office.
The Youtube link for the video is:
https://www.youtube.com/watch?v=_5OQsZaNbJc&t=4s
Or people can go to the Senior Citizens Council website which has the video and a detailed outline. Our website is: