TV Recycling Information
Release Date: November 18, 2013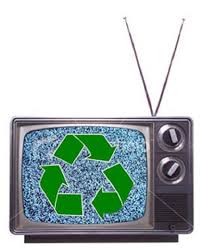 The following items are accepted as part of the MCMUA electronics recycling program free of charge to Morris County residents: *computers (disposal ban), *laptops (disposal ban), *monitors (disposal ban), *televisions (disposal ban), printers, copiers, speakers, telephones, cell phones, keyboards, wire, hard drives, removable floppy or hard drives, docking stations, circuit boards, etc.

Hours: Selected Tuesdays and Fridays: 9:00 a.m.-12:00 noon
Selected Saturdays: 8:00 a.m.-11:00 a.m.
Notes: The HHW Facility is open on selected Tuesday, Friday and Saturday mornings by appointment only.
Do not go to the HHW facility without first calling and making an appointment.

MCMUA Household Hazardous Waste Facility
Mt. Olive Transfer Station
168 Gold Mine Road
Mount Olive, NJ 07836
Tel: (973) 829-8006 Fax: (973) 285-8397
Email: info@MCMUA.com
www.mcmua.com/sw_hhw_pfac.asp