Winter Storm Preparation Tips
Release Date: December 16, 2021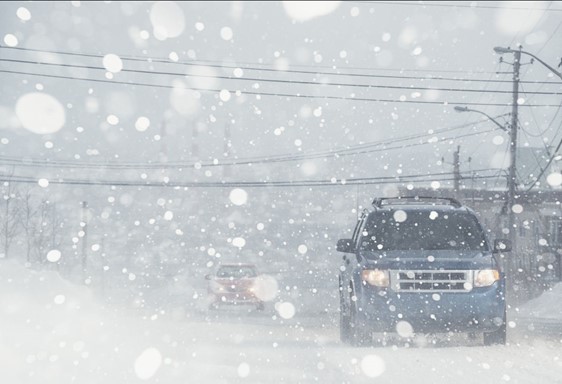 Keep a flashlight and extra batteries handy.

Have extra blankets or a sleeping bag for each person.

Do not use gas stoves, grills or other open-flame appliances as a heat source. They could cause deadly carbon monoxide gas to build up in your home.

Use care when burning candles; open flames are a dangerous fire hazard.

Follow your manufacturer's instructions for the operation of a backup generator to ensure you know how to use it safely.

If you have a water well and pump, keep an emergency supply of bottled water.

If your home has an electric range, stock an emergency supply of convenience foods that do not require cooking. Don't forget a can opener!

Keep a battery-powered radio with extra batteries on hand. Also, have a car charger or battery-charging pack handy to recharge your cell phone in case of an emergency.

Assemble a first-aid kit.
Have a hard-wired telephone available to report an emergency. A plain, hard-wired phone can operate on power delivered through the phone line. Do NOT talk on a hard-wired telephone during a storm – telephone lines can conduct electricity, too.
How to Report a Power Outage
​​​​​​​If you should lose power, don't rely on your neighbors to report it. Customer outage reports help our crews identify damaged locations and restore power faster. Report your outage using one of the following options:
Text OUT to 544487

. If you're not enrolled in text messaging, text REG to 544487 to get started.

Report online

at firstenergycorp.com/outages

Call 1-888-LIGHTSS

(1-888-544-4877)
Immediately report downed power lines to 911. Stay at least 30 feet away from a downed or low-hanging power line, even if you think it's no longer carrying electricity. Use extra caution where lines are tangled in trees or other debris.

Outage updates, including cause, estimated restoration time and crew status, are available on our 24/7 Power Center Maps, by texting STAT to 544487 or by calling 1-888-LIGHTSS (888-544-4877).

For more tips and information to prepare in advance of severe weather, visit www.firstenergycorp.com/storm_info.

If you have questions regarding your account, please call 1-800-662-3115.