Please select a year.
Labor Day 2012 Parade and Events
Release Date: August 30, 2012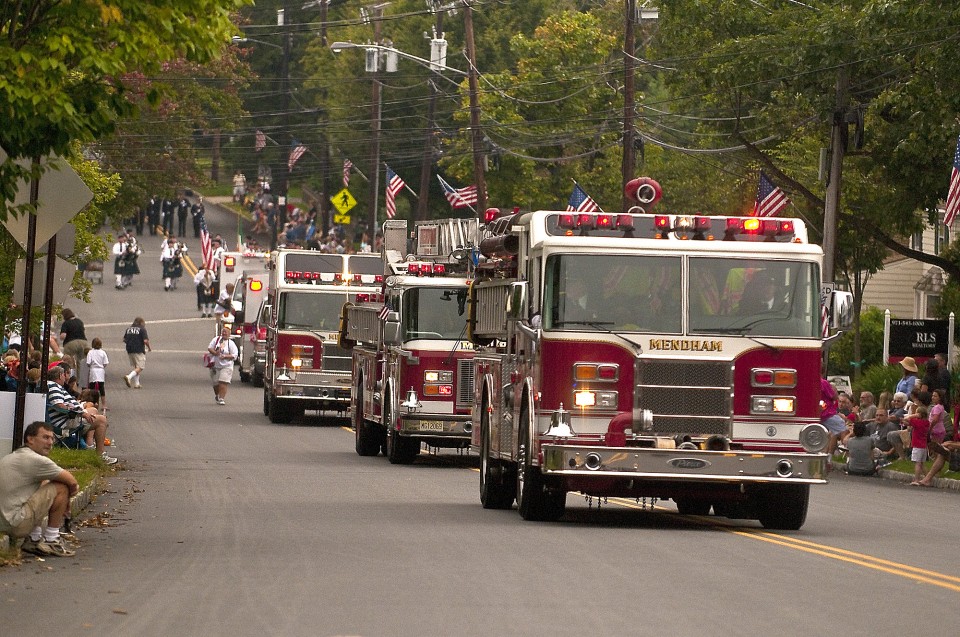 Thi
s year's Labor Day Grand Marshal will be Charles Topping and the viewing stand will be at the Gazebo in Borough Park.
Pastime Carnival at Borough Park
Friday, August 31th to Monday, Sepember 3rd
The Pastime Club, in partnership with the Mendham Borough Recreation Department, sponsors an annual Labor Day Carnival.
The Carnival runs Friday, Saturday & Sunday from 6pm to 10pm and Labor Day Monday after the parade until 9pm.
At approximately 9pm on Labor Day, the winning ticket of our famous 50/50 raffle will be drawn.
A fireworks show follows immediately afterwards, which concludes the Carnival.
Volunteers, especially prospective members, are encouraged to contact any Pastime Club member to assist!
Labor Day~
Monday, September 3rd
9am
~
Parade participants report to corner of Cold Hill Road and Main Street

10am
~ Parade Starts
11am
~ Rob Trout and the Flounders Band in the Gazebo at the parade's conclusion